Omg, if you have a young girl, you MUST look at Ann Loren!
Absolutely the cutest clothes I have ever seen.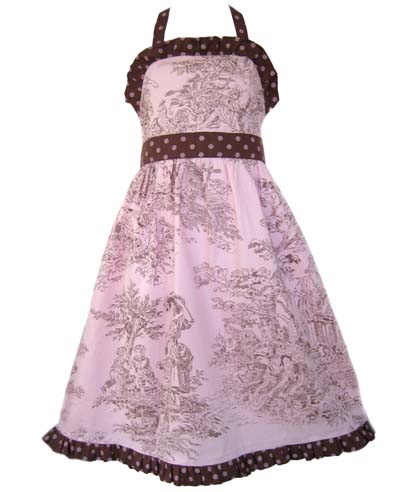 I ordered this dress for Chloe, isn't it the CUTEST ?!! I got it on Friday and I have to say, it's so adorable and it's really made well.


CAMPING
We went camping this weekend with my niece, we had a really nice time. Too short though, but it always is when you're having fun. Here are some pics I took this weekend, my favorite is the one of Ash
and Dawson. More camping pics to come!



CHA GOODNESS

So I am dying with all these gorgeous sneak peeks that are coming out for the upcoming 2008 summer CHA releases! Creative Imaginations is always a favorite of mine, because seriously.. how can you not love all this yummy goodness by Karen Russell ?

My favorite thing is the die-cut paper below that looks like old doiles (I've been trying to get this paper to market for over two years now - so excited to finally see them).
And (for the first time) acrylic stamp sets through Creative Imaginations...

ahhhhhh OMG for REAL ???? wooohooooooo

I really like this one from
Heidi Swapp
too -
Dream Dining Room Collection

New
Tim Holtz
and
Stampers Anonymous.
LOOOOOOVE these new stamps!
One more favorite for tonight- Maya Road's new Sheer Cupcake and Owl ribbon!!!
That is it for tonight! Thanks for visiting and God Bless! :-)